CASE 02: Drain Board Washing Sink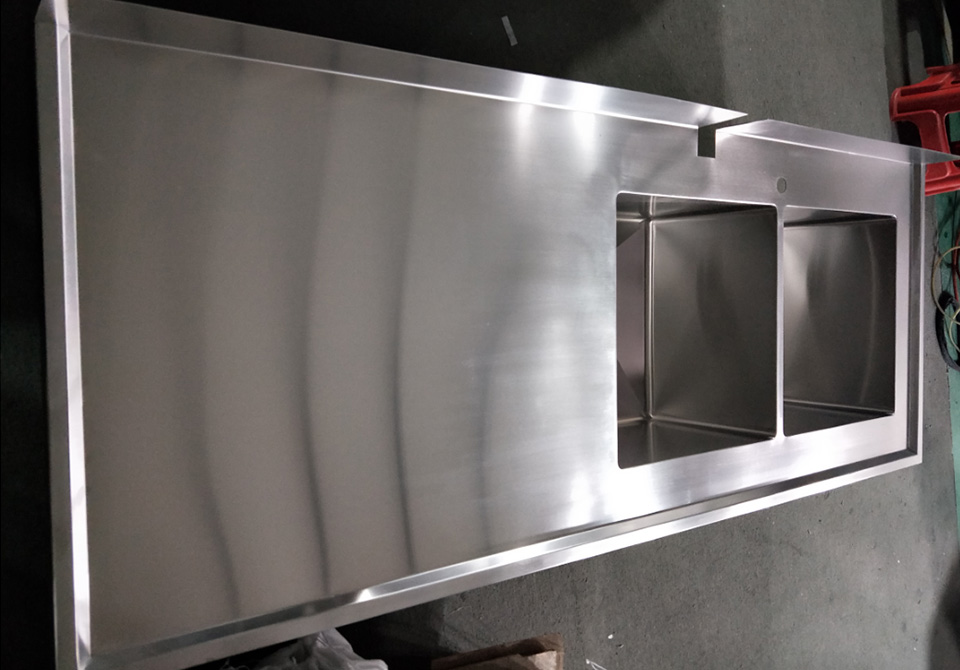 Stainless steel Utility sink with drainboard --laundry Sink for outdoor, kitchen, backyard, Garages
TopHome specialize in producing customized stainless steel sinks that are befitting of even the most modern, architecturally designed residences. We provide customized services .Stainless steel utility sink can be crafted for a variety of different places, including outdoor, kitchen, bathroom, laundryroom, garage, even restaurant ect. Custom stainless steel sinks can be constructed as you like: single basin, double basin, triple – any number of sink can be custom manufactured to create a most innovative, superior quality products. About the drain board laundry sink, every feature is considered before the phototype, such as the number of bowl, shape, size of the bowls, even the logo. The drain board sink with two bowls are built to exact size fit your space. Drain board sink is prestigious result of precise craftsmanship and high quality 304 material. The left drain board is sloped towards the sink at a perfect angle. A high versatile ledge built into the sink interior allow for a sliding cutting board.
The customization process of laundry drain board sink is as follows
1、We outlined the customized drain board sink master drawing according to the customer real needs by steps.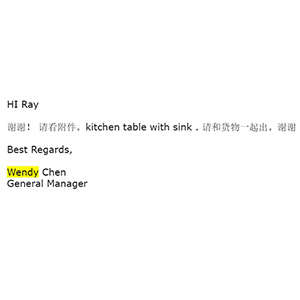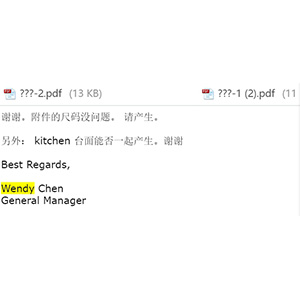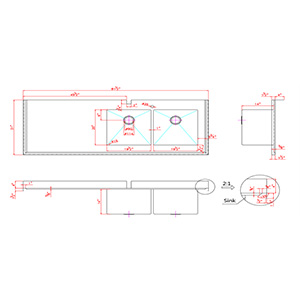 2、After confirming the master drawing, we will mould the prototype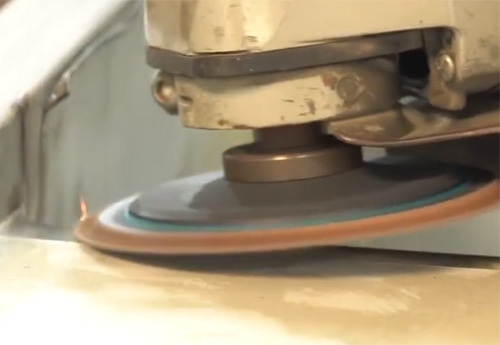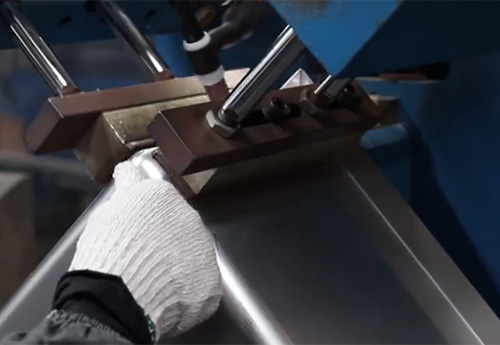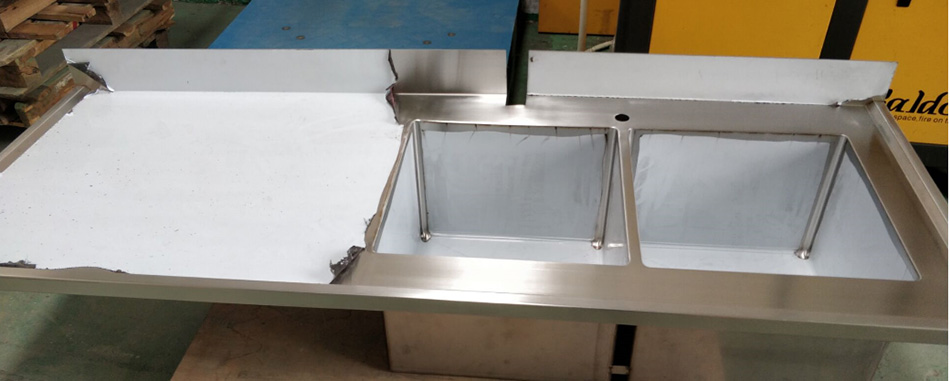 4" tall backsplash prevents your wall from being stained by dirty water. Backsplash with 1.25"D faucet mounting holes Premium 16 Gauge stainless steel tub has extraordinary abilities of anti-rust and anti-corrosion, which largely reduce the possibility to rust Huge tub with large capacity could fit in bulk of dishes or laundry. Tub Size: 19.5"L x 20" W x 14"D; It is a little deeper at the center to allow the water to drain well without pooling in the base of the tub.
3、We do a series of tests on the sample including the size measurement, water draining and finishing and so on.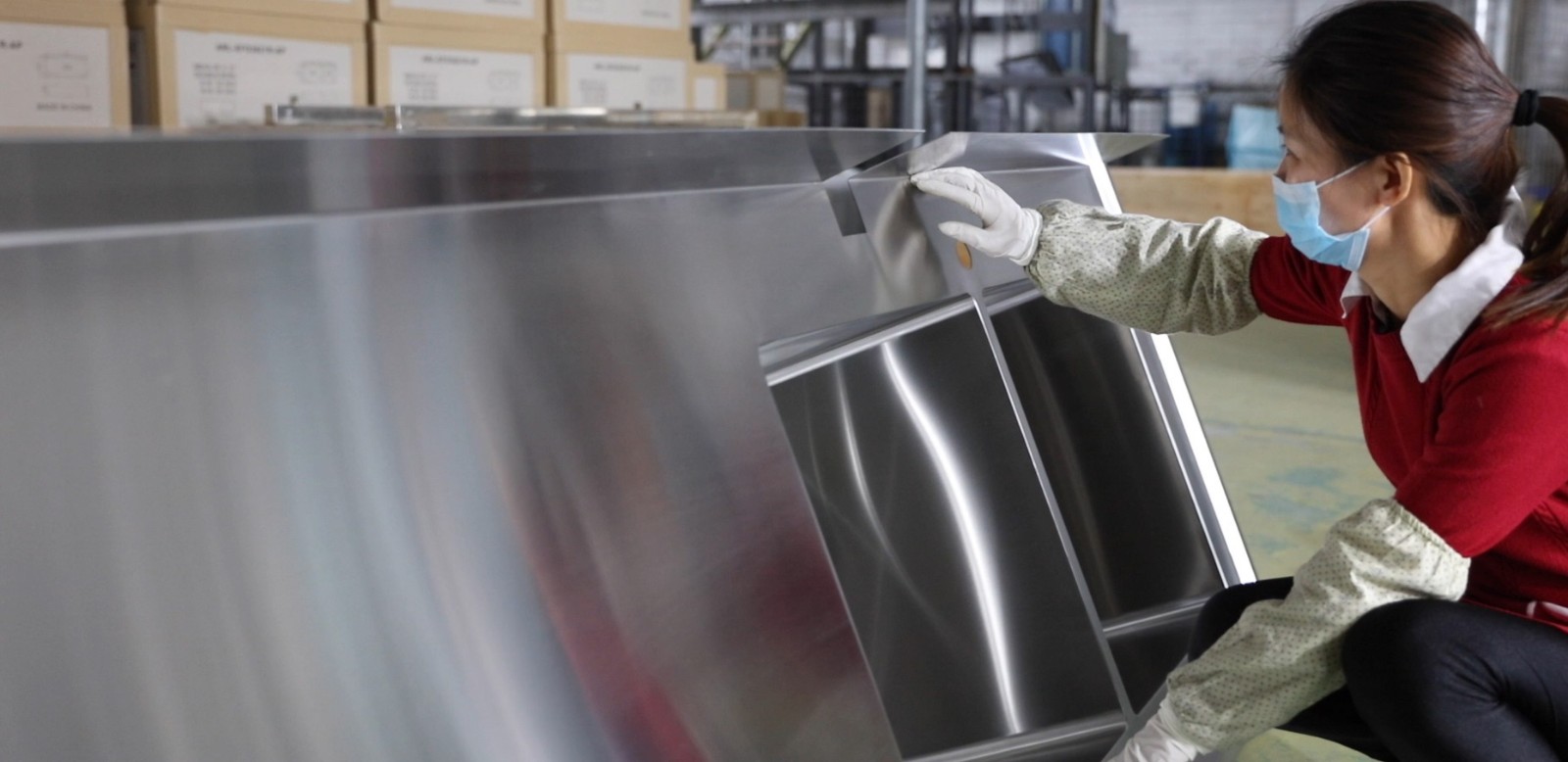 4、Packaging: In order to reduce the transportation damaged in the process, we use wooden case and six sides of foam packaging, foam was applied at the top.
Our mission is to create and produce innovative, superior quality products designed to provide the highest standards for safety, durability, and ease of use.